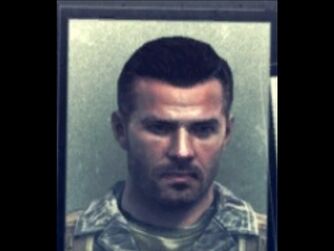 This page will tell you about the Canadian tribesman, Dan Harlow.
Age: Unknown
Height: 5ft11
Weight: 199lbs
Hair Colour: Brown
Eye Colour: Green
Occupation: Ranch hand, Bounty hunter.
Nationality: Native/Canadian (Navajo)
Not much is known of Dan's past as he has no memory of his childhood. He was born in Manzanita Post and raised by a certain tribe from Tall Trees.
Dan awoke on the roadside, a pool of blood flowing from the back of his head and no recollection of how he got there or who he was. He was next to a beautiful white horse and he had a note carefully placed on his chest, the note read: "You are probably wondering where you are, who you are and why you are on the roadside next to a horse. First of all, welcome to Oregon! You are Dan Harlow, born in Manzanita Post. You may not know this, but you have made quite the enemy with people that are not to be trifled with. The horses name is Ashkii, if you can't remember, this horse has been with your family since you were a child. The chance of you living out in this baking heat are slim, so I suggest you hop on your horse and pray that you find civilisation. Reyes." Dan sat up and tried to get his bearings. He felt a sharp pain in his shoulder, a bullet wound. He touched the back of his head and felt a healing, weeping wound. He looked up at the horse and stood. He jumped on the horse, "Come on, Ashkii." He mumbled. The horse road for hours with the exhausted Dan on her back. They soon came across a small ranch with a barn, a store and a grand house on the outskirts. They road into town and Dan fell from Ashkii with exhaustion. Dan was taken in by Jerry Baines and nursed back to health. After two days of working at the ranch, Dan was approached by a Mexican man who didn't belong in the ranch. "Are you Dan Harlow?" The tall man asked. Dan stood up, "Who's asking?" Things soon escalated quickly when Dan was punched in the side of the face and was sent flying backwards. Dan landed in a seated position up against his hut and grimaced in pain. The Mexican pulled out a small Volcanic pistol, shot Dan point blank in the shoulder, threw him down and left him for dead. Roger soon found him and him and Johnny tended to Dan's wounds.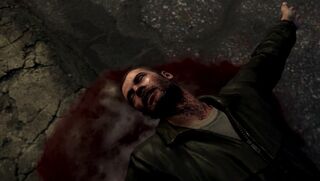 Dan is described as being "quiet, trained and has a pair of piercing gray eyes." He mainly keeps to himself, not having any troubles with anybody in the ranch, he also likes to train so he is at his physical peak. He loves to hunt and he sells his animal skins to Manzanita Post or Jerry so that Dan can buy new arrows and accessories for training. He is very interested in dream catchers, Navajo culture etc.
Dan was called the Dúnadan ("Man of the West") by the Natives of Canada, Longshanks or Stick-at-naught Strider (two of several derogatory titles given by Bill Ferny in Tumbleweed), Strider by Butterbur and the people of Blackwater.
Dans skills in battle lay primarily in his bow craft. He was a mighty archer with the bow and easily defeated many types of foes, like large groups of Rebels, evident throughout various battles like the Dixie Rose and the Serendipity. In each case, Dans finesse in battle has served him greatly and earned him much recognition and respect from Johnny, Roger and the people of Colarado.
After Jodie's death at the hands of Reyes, a depressed and furious Dan had one final fight with Reyes. The fight was brutal and long. Towards the end, Dan picked up Reyes' pistol and shot him in the stomach, which made Reyes fall back into a chair. Dan then proceeded to shoot him in both legs. He took a step forward, "Abraham Reyes. Your services are no longer required." He aimed the gun at Abraham's forehead and fired, ending the tyrants life. Enraged, Dan stormed away from Mallory's ranch. Roger chased Dan, trying to bring him back to his senses. "Dan, Dan come on! Everything's gon' be fine! Come back Dan!" Roger bellowed. Dan wouldn't answer, he just kept walking. They ended up walking into the dense forests of Tall Trees. Roger stopped and fell to his knees, watching Dan walk into the darkness. "Dan!" He saw Dan climb up the branches of a tall, fir tree up ahead. Roger stood and took a step forward, "Da-" His words were interrupted by the blood curdling barks and calls of a nearby wolf pack. He stopped, frozen. Silence. Suddenly, the deafening, deep, droning howl of the alpha wolf echoed through the frozen trees. Roger started to back away, "I'm sorry, you're on your own, Ace." This is the last known sighting of Dan. He hasn't been seen since. Roger doesn't say that Dan is dead, he says that he is still out there somewhere, alone, until the end of his days...
Dan has a small, unnoticeable scar down his left eye, nobody knows how this happened.
He was actually born in Fairbanks, Alaska.
Community content is available under
CC-BY-SA
unless otherwise noted.